Help
About E-Acupuncture Pen™:
You can use it anywhere above the pain area that you are feeling such as knee cap, ankle or you can try some of our acupressure points stated here.
You can use it as much as you like and per session, we suggest to try it for 2 to 5 minutes.
Most of our customers noticed the results immediately and some of the customers take roughly 7-14 days to see the difference when they get used to the electric wave.
Some of our customers experience some shock on the hand that they are holding our pen and it is completely normal. It happens because some of our bodies are body uses as a hand to complete the circuit. To fix this, please change grip you are holding your pain differently until you find the natural point.
Depends on the intensity of the wave from level 1 to 9, level 1 most of our customers feel a very relaxing sensation and then gradually increase as you raise the intensity level to contract impulses.
No, it does not make you bleed or cut your skin. It is a completely non-invasive home therapy that you can do it safely at home.
When you turn on the E-Acupuncture Pen™ the red light will indicate the number which indicates the level of intensity of the electric pulse. Higher the number higher the electrical pulses. When you start to massage your painful area with the pen turned on you will start to feel immediately pain release and light sensation.
It uses 1 AA battery so as long you replace the battery when it runs out you can use it for a long time. If you use it daily, normally one full battery will last you 4-5 weeks.
Although pen is completely safe, we don't suggest to use it on children as they are still growing up. The safe age is 18+.
Before we ship all of our E-Acupuncture Pen™ are checked and verified by our Quality Check Manager(QCM), hence please make sure you bought it from us.
About Shipping:
We ship within 24hours of order time. Depends on which country you are ordering from. If its in USA, it will take from 4-7 days to arrive.
Yes, we ship overseas as well.
After Purchase:
After shipping your will receive an email from us with the tracking code and you can track your order here.
You can always email us here at support@eacupen.com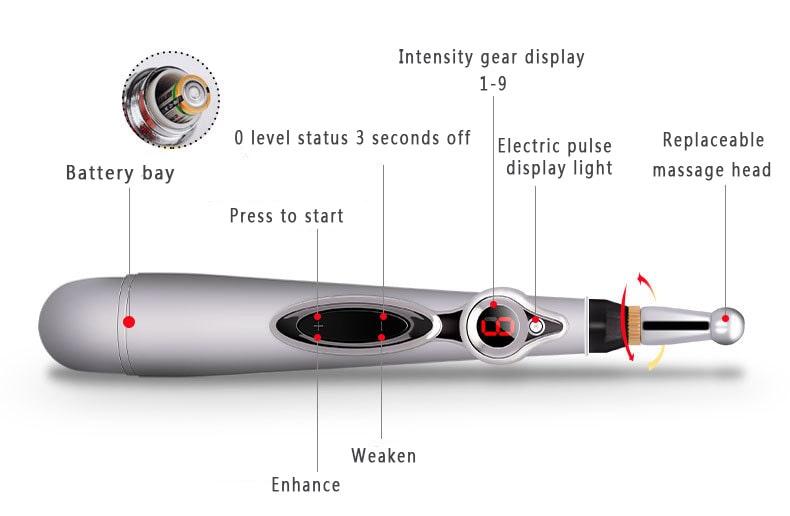 ✔️ No needles involved

✔️ No skin piercing
You just need to turn on the E-Acupuncture Pen™ with one button. Then, it will start releasing electric pulse and you can start stimulate the acupuncture points or your painful areas such as knees, arms, back or neck. You will instantly start to feel your pain is fading away.
Making it one of the SAFEST way to release pain!
WHAT DOES OUR CUSTOMERS SAY?

⭐ ⭐ ⭐ ⭐ ⭐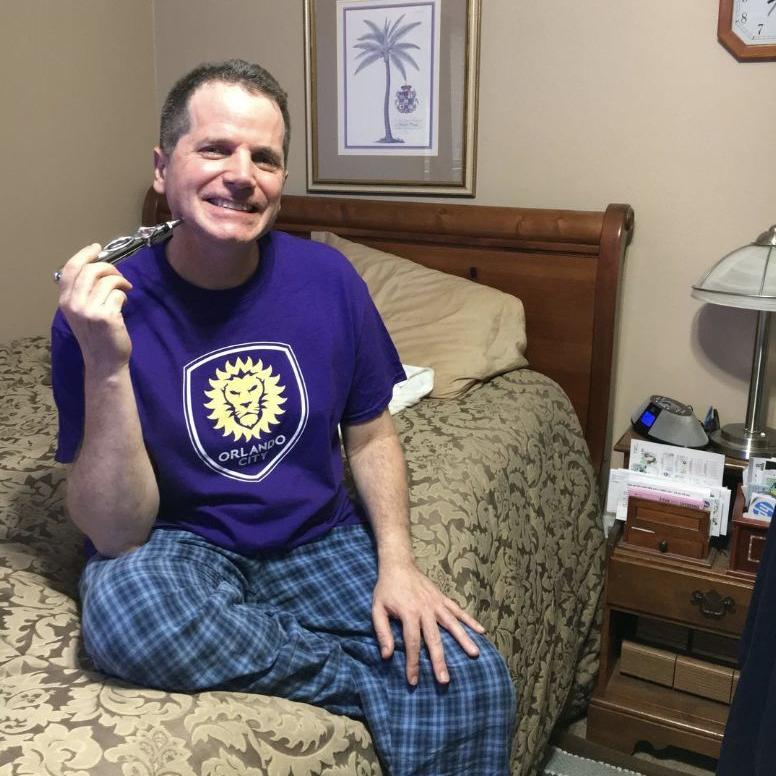 "These work unbelievably well!"
These work unbelievably well! Just after few sec of using it. I noticed my knee pain decrease instantly!! OMG!!

~Jessie Lim, Florida, USA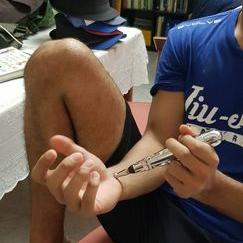 "Cheaper and more effective"
This device is more effective than I imagined. I receive Acupuncture monthly from my Doctor to treat Chronic Pain due to Rheumatoid and he strongly advises me to purchase a pen for daily use. However, I took a chance with this particular bcuz of the 3 heads and my pain was gone immediately. After only 2 days of usage I'm hooked!

~Mary Hill,Texas, USA

"The most effective relaxing tool, I ever used"
I have tried all kind of massaging tools to cure my muscles soreness around my legs after my workout season and this is the by fare most effective and cheap solution. I also noticed I am getting less leg cramps after using it for few days.

~Angel T. , Michigan,USA

Get few extra and you don't have to worry about losing it.

$13.32/pcs
Total: $39.98 $135
YOU SAVE: $95
FREE SHIPPING

Start Living Pain-free Life.
If you don't take a chance,
you'll never know!

Get few more extra and share it with your friends.
$13.32/pcs
Total: $53.28 $180
YOU SAVE: $127
FREE SHIPPING

SATISFACTION GUARANTEED, EASY REFUNDS, AND 30 DAYS MONEY BACK GUARANTEE
At eacupen.com all of our products are checked by our Quality Check Manager(QCM) and shipped within 24 hours. We understand that buying things online can be scary with companies not staying true to their customers so we go the extend to keep you satisfied.
If you bought it and feel that it is not for you, don't worry. Just shoot us a message at support@eacupen.com and we will make it right by offering you a replacement or refund. 100% Simple & Risk-Free process.
Shipping
Due to extremely high demand, orders take up to 2-4 weeks (United States), 2-6 Weeks (Rest Of The World) to ship and arrive. Please be patient, we are doing our very best to fulfill every order that we receive!
Refunds
If for whatever reason, you decide you are not satisfied, you can easily and quickly contact our helpful customer support (support@eacupen.com) to get an easy refund. We just ask that you send the product back to our warehouse!
© Eacupen.com. All rights reserved.